Precinct 4 – Scottie R. Henderson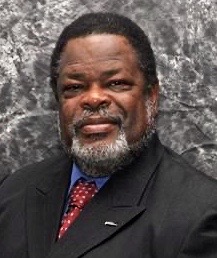 Hon. Scottie R. Henderson was elected into office in May of 2004.
Mr. Henderson was born and raised in Marlin and is a Marlin High School graduate. He furthered his education by attending Texas A & M University, South West Texas University and McLennen Community College.
Councilmember Henderson is the President & Legal Redress for the Marlin-Falls County National Association for the Advancement of Colored People (NAACP). He also served as President of the "We Care" Program which originated the "City Wide Easter Egg Hunt" for children of all ages. Mr. Henderson retired as a vocational technology teacher after 35 years of service. He is an independent businessman who owns and operates the 48 Hour Q, the Hitching Post and the Wagon Rib & Wing Drive Thru.
Scottie is the third child of seven to Dorsie and the late Lee Andrew Henderson of Marlin. He is happily married to wife Mary Modkins-Henderson for 36 years. He is the proud father of three children; LeHily Henderson-Davis, Corey Scott Henderson and Scotrese Moore. He is the proud grand-father of five; Keasmine Henderson, Courtney Henderson, Corey Scott Henderson Jr, Taylor Davis and Kennedy Moore.
Mr. Henderson enjoys fishing, traveling, motor cycling and he loves to meet and greet new people.